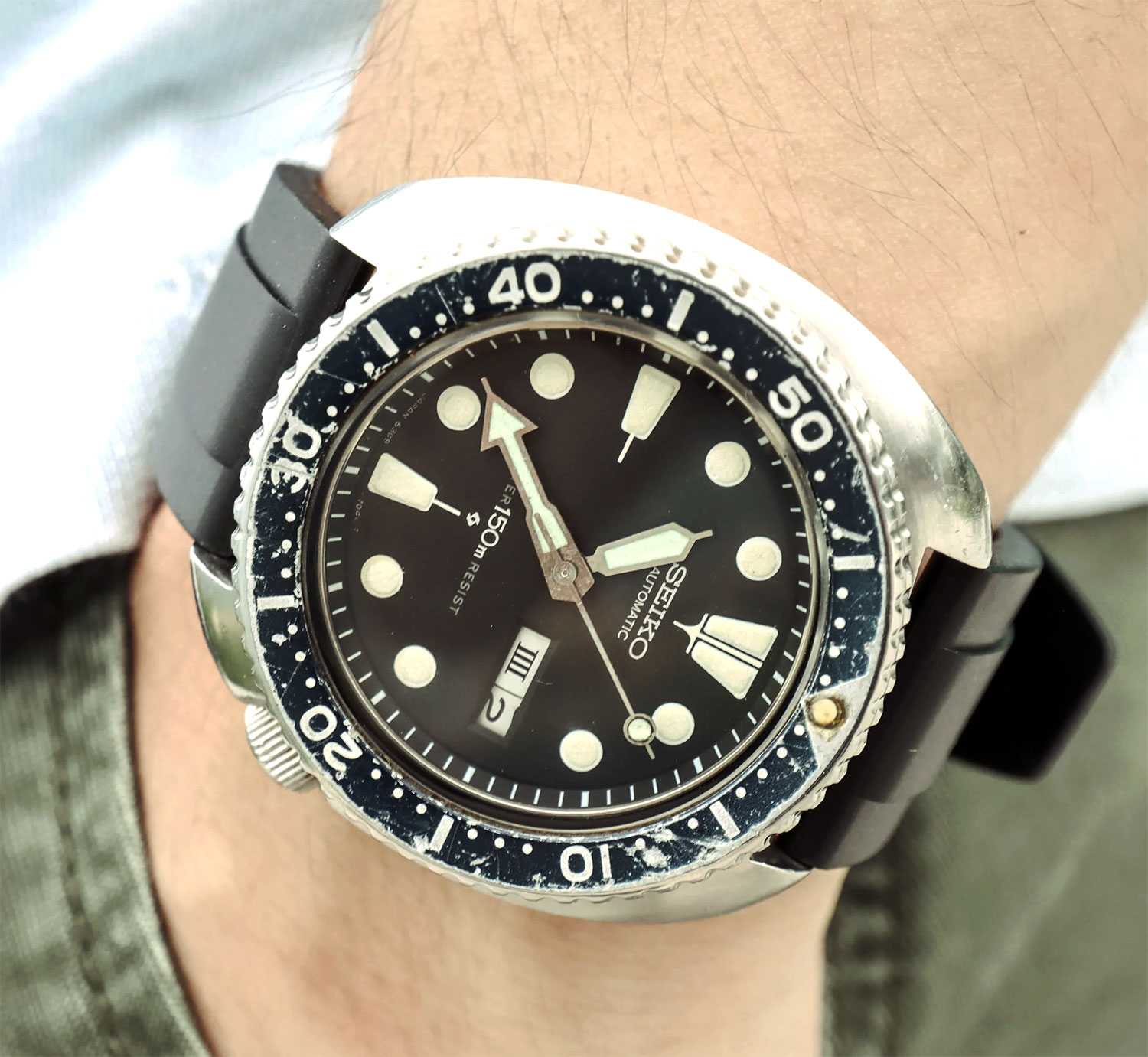 Seiko Turtle has a fascinating history preceding the latest iteration/reissue released in 2016. It's got its ocean-inspired nickname from the iconic cushion-shape case, but also because its a competent diver – just like its namesake.
Many a gospels have been sung about the Seiko SKX, but I don't think I'm alone in saying that the Turtle probably deserves more recognition than the SKX in many regards. For me, it's mainly its visual appeal.
Seiko Turtle will look better the more you beat it up
It's a gorgeous watch that screams outdoor adventure. It's a beater in its true meaning. It's designed to be on your wrist whatever your activity. I especially like the day date feature so you can ensure you're going to the airport on the right day, after weeks of losing yourself in a new culture, environment or hobby.
I've got one on order for myself and I'm curious to see if I fall in love with it in person after being infatuated with it online for a while.