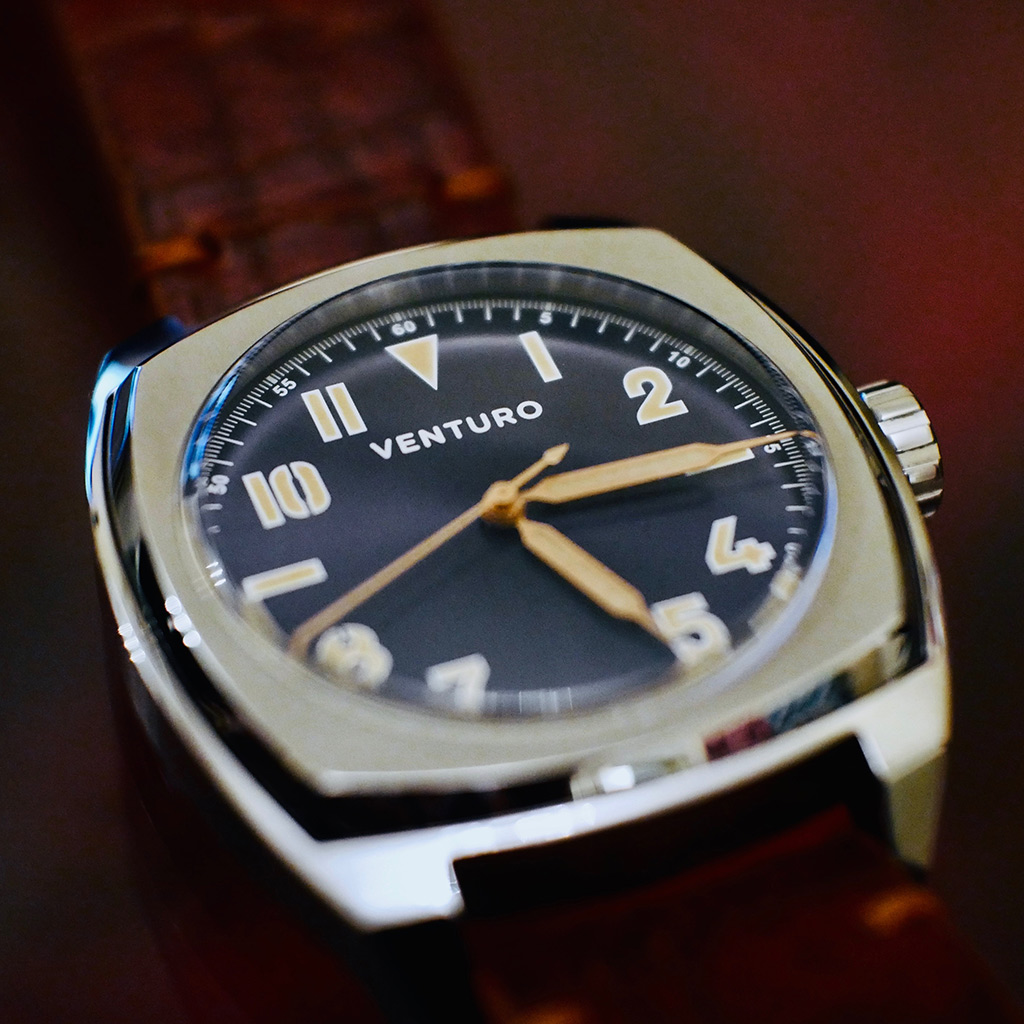 Yes, what we got here is one of my personal favourites. The amount of wrist time it gets would not suggest this, but I can assure you every time I wear it and look down on my wrist I get a good feeling.
This watch was a substitute. Not a conscious one, but when I browsed my large library of screen grabs of nice watches across the web and saw the watch that inspired the Venturo purchase there was no question about it. This watch was the Leoncino with accents in rose gold by Magrette.
The Leoncino, as lovely as it is, was a bit outside my budget. That was in 2018. In 2020 Gruppo Gamma, a brand I have much respect for, put their Venturo Field II on sale. I had seen this watch before but never given it too much thought. This time however, with a discounted price to incentivise me, I gave it a good look and realised that the blue sunburst dial was rather stunning.
As mentioned, I didn't see the resemblance with the Magrette back then, but given that I put the Venturo on a blue seatbelt nato strap I think it's pretty obvious what I was going for.
It needs to be said though that this watch is not a substitute anymore. The Leoncino, now available in 40mm is mouth watering, but the Venturo Field 2 is gorgeous and holds its own. The 42mm case is based on an old Rolex field watch and its distinct look makes ii, as someone on a watch forum put it, 'a watch worn by people in the know'.
The watch goes well with most straps you throw at it. You can dress it up or down and the 200m WR makes it versatile to bring on any adventure you have in mind. Inside sits an NH35. Mine runs at -5s/day.
I don't wear this watch as much as some of my other watches. As a daily I prefer to have at least a date function, and ideally a chronograph. But what it lacks in functionality it makes up for in charm and style. I don't see it leaving the collection.