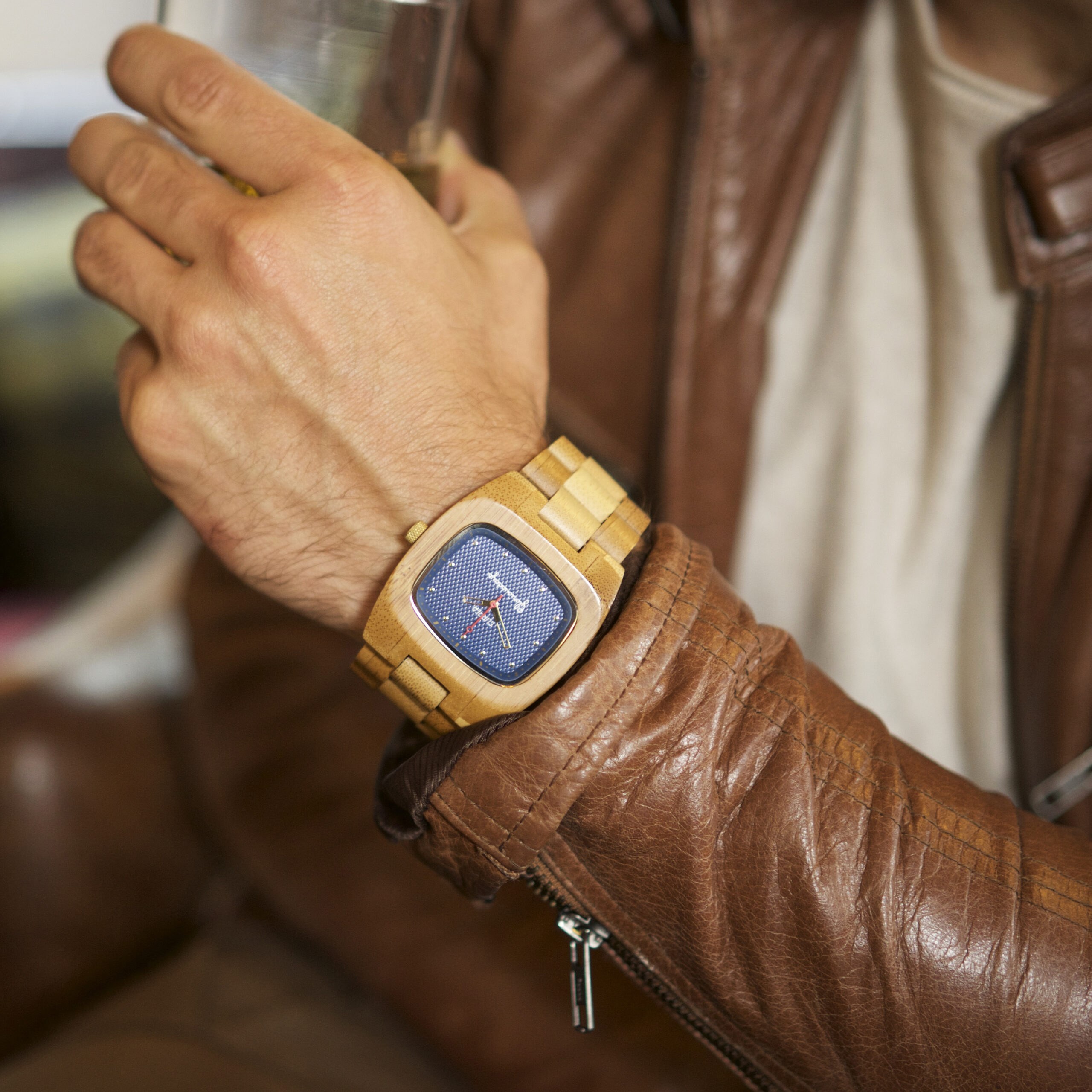 I started Gloriousdays in 2012. Ten years ago there really weren't many watch brands specialising in natural materials like wood and bamboo. It felt new and fresh, and it was the perfect accessory for the type of lifestyle I wanted to portrait with the brand.
Quickly the natural material watch trend took off and more small brands joined the trend – all fuelled by whitelabel designs straight out of Shenzhen.
That's right. Don't believe the marketing bs about hand crafted watches, made from carefully selected trees as if the makers sat in some little workshop making watches from trees in their back yard. Go on Alibaba.com and search wooden watch and you see what I mean.
There's nothing wrong with the white label model though. Gloriousdays works on this model too. There's still plenty of time that goes into design concepts, face design, material choices and prototyping in order to create a piece I'm proud to wear and sell.
But due to this easy entry level there are obviously lots of choice in todays market, even when the natural material trend has cooled off a bit.
Wood watch brands in 2022
Let's take a look at what wood watch brands are available in 2022.
Woodwatch
Can't get more obvious than that. Generic eco-focused branding with the tree planting gimmick. Designs look generic, straight out of the factory catalogue.
Holzkern
https://www.holzkern.com/en-gb/
Aiming for a more premium segment with some automatic watches in the line-up and ghastly combinations of stone, metal and wood designs, which I'm sure appeal to some people.
Waidzeit
A wood watch brand out of Austria who's getting their wood from up-cycled whiskey and wine barrels. Again, designs look fairly generic without much brand DNA apparent across watch designs.
JORD
JORD are OG's in the wood watch biz. They've been around for quite some time and have always impressed with outlandish designs and mixing all sorts of materials. If that's your thing you should have a look at their site.
TruWood
Another generic, we-plant-trees type brand. They are going (mainly) with simple and clean designs which we all have to appreciate in the wood watch world where the norm seems to be ghastly and loud.
treehut
More of the factory catalogue on display here. Listen to some of their marketing spiel, which is obviously utter bollocks.
Located in California among the greatest of nature, Treehut is not only inspired by its environment but also driven by the spirit of innovation.
Our watches are handcrafted with great precision and skill. Each watch we make is naturally unique and handcrafted out of real wood and marble.
BOBOBIRD
At this point we're swimming in ghastliness. What is it with wood watches and over the top designs? Isn't wood products supposed to be all about natural minimalism, letting the beauty of the grained material do the talking etc? Bobobird thinks otherwise.
Original Grain
https://www.originalgrain.com/
Another OG (pun not intended) in this area of watch making. As far as I can tell they were first out with the ghastly designs and wild combos of stone, metal and wood in their designs. They must've inspired hundreds of budding woodtrepreneurs.
Lux Woods
https://www.luxwoodwatches.com/
More of the same that we've already seen on this list so many times before. Sorry, this is getting repetitive and boring. But – they do have and OG design (looks familar? Gloriosudays will say yes) among all the over-the-top designs.
Wristwood
You can have wood in many places. Buy a Wristwood watch to have wood on your wrist. Part from the catchy brand name we also find generic designs and soppy origin stories on their site.
I have spent a lifetime working with wood, beginning in my Grandad's workshop as a young boy, his hand guiding mine whilst I cut out the template for a simple toast rack.
selecting the best materials and developing it into a unique and artisan product
Selecting on Alibaba.com, that is?
Svenn
Svenn, my man (Sven is a classic Swedish name) – It's good to see a minimal approach to both watch design and product lineup. Less is more and a fresh breath of air after this hideous list. Keep on rocking! (they also plant trees)
Is the wood watch landscape in 2022 really this bad?
Yes. There is no denying this.
Luckily I don't have to feel like I'm part of this world with Gloriousdays. Because I use bamboo, not wood 😉
Now go browse some beautiful bamboo watches to cleanse your eyes.