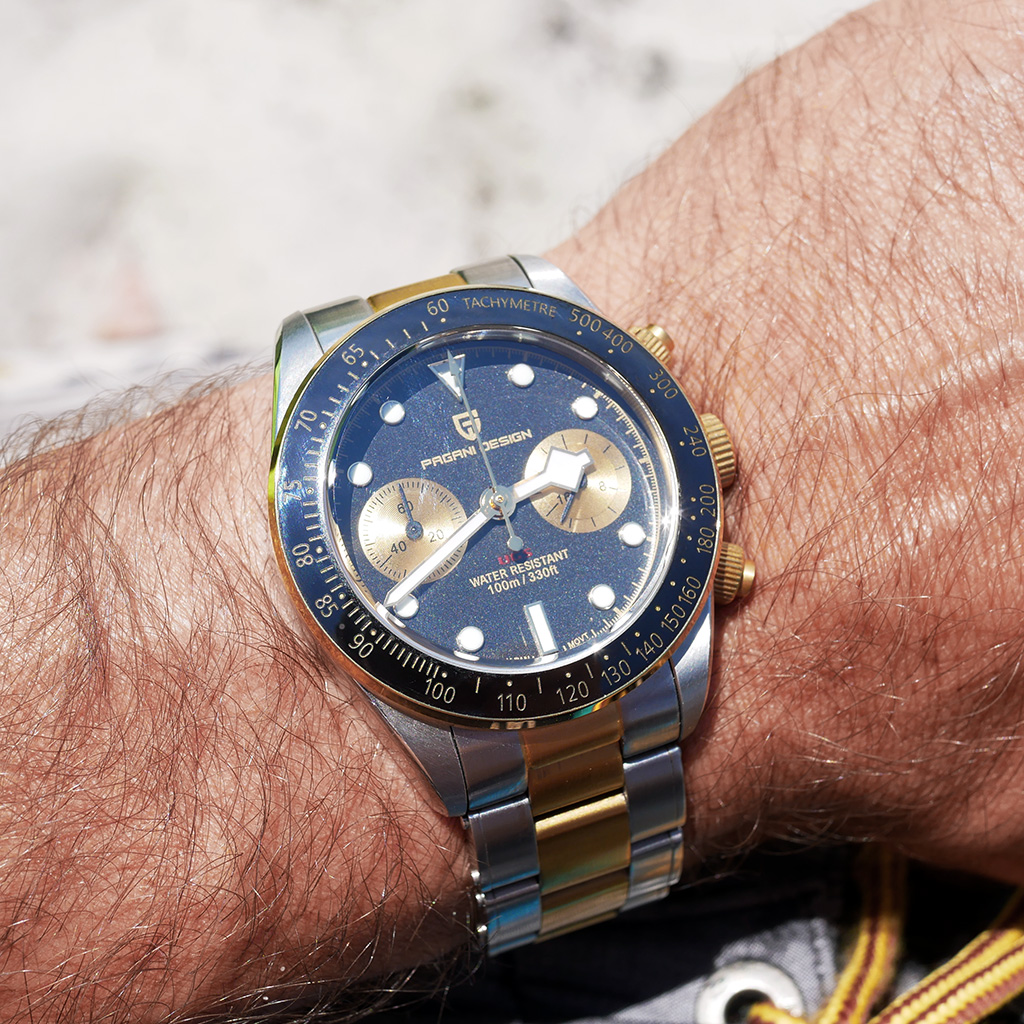 Are you thinking about getting a two-tone watch but aren't sure you can pull off the blingy association with old men and drug dealers? It is true that, although not as loud as a gold watch, a two tone watch is still quite a piece with plenty of wrist presence regardless of size.
I'm not sure when I developed a liking for two tone watches but it's likely that the silver and gold Tudor Black Bay Chrono might have been the trigger. I now own two pieces and would not turn down more in the future. After all, I am in my 40s so I can probably consider myself safely within two-tone territory.
How to dial down on the two-tone watch bling
Dress for the occasion is naturally the first step towards having the appropriate watch on your wrist. I wore a two-tone on the beach earlier in the summer and it just didn't feel right. In the evening the same day, paired with a black tee it looked great on my tanned wrist.
Two tone watch on nato strap
If you're into the two tone look but aren't sure if you can pull it off I have a great tip for you. Replace the bracelet with a nato strap. This way you can enjoy the beauty of the two metals but without going full on. It's a more casual look that still works dressed up.
A leather strap can also work really well. Play around with various strap options and I'm sure you'll find something you'll love. Personally I always get the watch with a bracelet if the option is there. I have my bracelet periods and I have my nato and leather periods. Get the fitted bracelet for a perfect match.
More subtle two tone watch styles
Another way to go more subtle on your two-tone approach is to get a rose gold and stainless steel two-tone watch. It's a lot less in your face blingy and takes away a lot of the old-man vibes. Be aware that it looks better on darker skin though.
Finally, you can find a watch with a jubilee bracelet instead of the typical oyster style. This reduces the amount of gold on the bracelet and gives the watch a more subtle look.