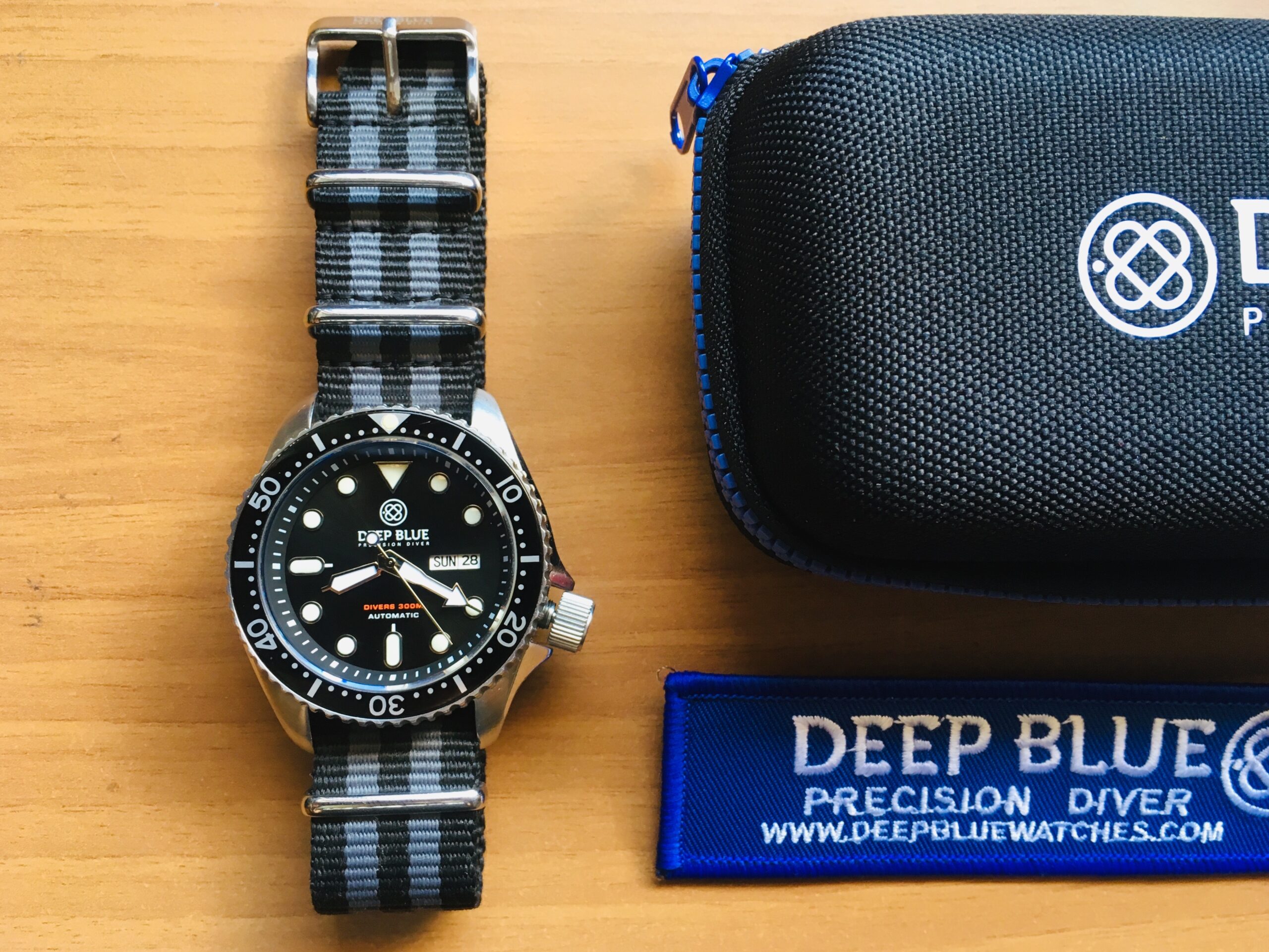 When Deep Blue announced their Nato Diver model in 2016 the watch world raised an eyebrow. Why would a micro brand make a near like-for-like copy of the Seiko SKX007 and sell it for pretty much the same price as the original?
I like the SKX. It's a classic. But there was one detail that didn't resonate with me back then – the size. The SKX is not a small watch with its 42.5 diameter, but in 2016 that was too small for me. Deep Blue's version on the other hand is 44mm and wears like a tank. Well, back then that was how I liked my watches. Tank style.
What's the Deep Blue Nato Diver like?
If big dive watches is your thing you're probably familiar with brands like Aragon and Deep Blue already. They make good value, robust tanks. The Nato Diver 'SKX' homage is no exception. It uses a NHS36 automatic movement with daycare complication and ticks all the boxes of a sturdy tool watch. If you're into the SKX look but want a larger version I cannot fault it in any way.
Unfortunately it's sold out on Deep Blue's website.

https://www.deepbluewatches.com/soldout19.html
Why did I sell my Deep Blue Nato Diver?
In 2018 I bought the original Seiko skx007, and with that rendered the Nato Diver superfluous. During the two years it was in my possession my preference had changed in favour of smaller watches. Smaller as in 42mm, i.e not really that small. And now 42mm is borderline too large and the sweet spot is around 40mm. This keeps constantly changing it seems.
Having said that – if you have a watch you love but the size doesn't feel right, it could be worth hanging on to it. Do't sell it unless you really have to. One day you might sway back to that watch size and then it will be there waiting for you. I might be speaking from experience.