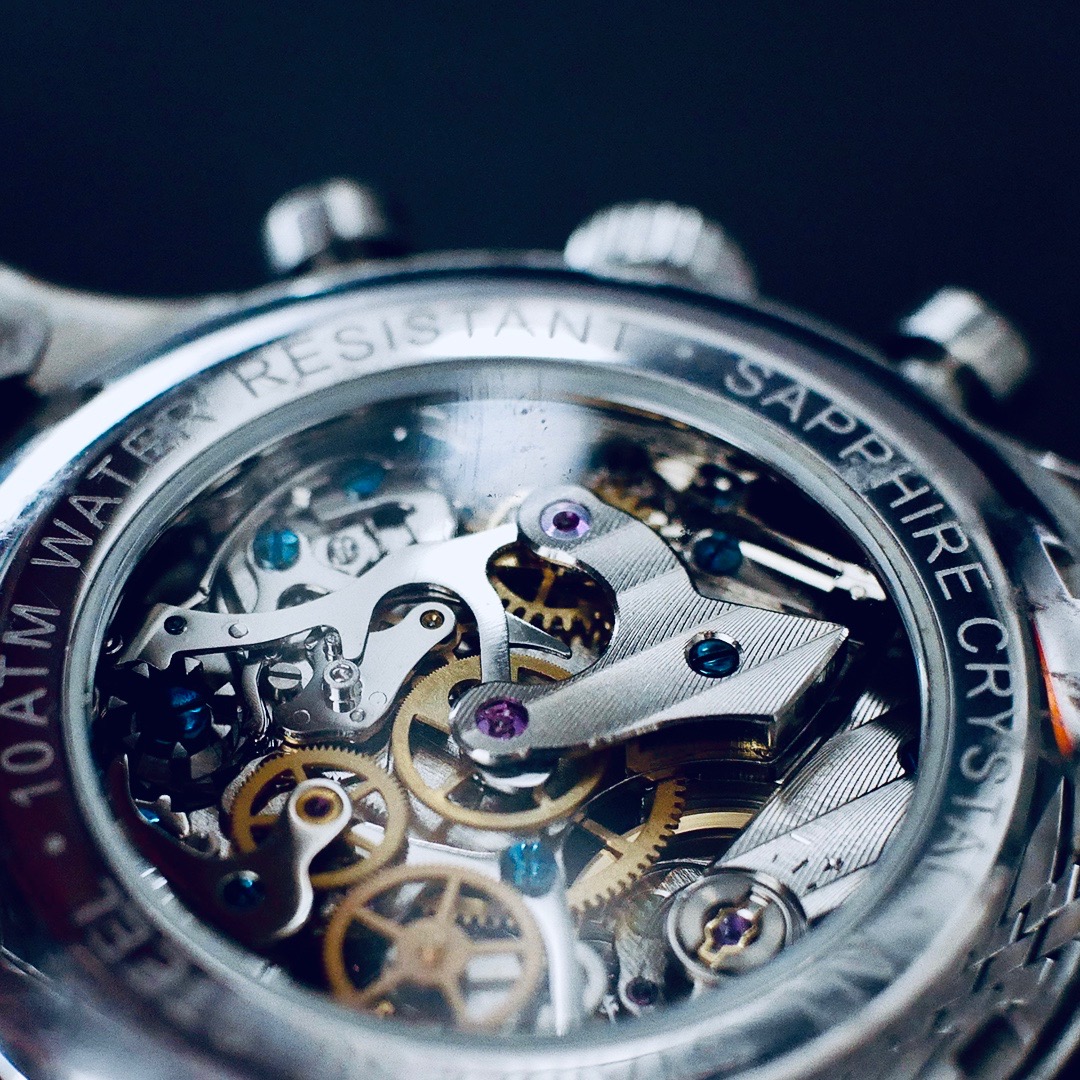 When it comes to watches, few topics are so polarising as the quartz versus mechanical one. It's a silly thing to get caught up in since in the end it doesn't matter, and you don't have to take a stance.
No one has ever been forced to choose between battery or spring powered watches for life. Yet, on watch forums you always come across camps of purists (or watch snobs) and functionalists (or cheapos). I belong to the big crowd of middle-ground people who enjoy owning and using both types of watches.
A journey of maturity
In the early days, when a watch was just a watch, I didn't care. Which means that as far as I was aware, a watch was battery powered. The world of mechanical was still unknown to me. The only mention of anything remotely mechanical was a class mate telling me that you could tell if a Rolex was real by looking at the second hand sweep. Real Rolexes had a smooth sweep, contrary to the ticking motion of a Quartz watch.
Over time I learnt that only really expensive watches used mechanical movements, and since I couldn't fathom why anyone would spend thousands on a watch I simply left that world to itself and set up my own, Quartz powered, watch brand.
After getting into mechanical watches in 2016, that was for a long time the only thing I would consider (yes, I was one of the snobby campers). In the last year or so I've started to appreciate the value proposition in Quartz again. Albeit inherently less charming that mechanical, a Quartz watch will compensate with usability and can still be an awesome looking piece.
Why Quartz? Why mechanical? Let's list the reasons.
If you're not quite sure why to get one or the other type of watch, here's my list of strengths for each type.
Strengths in a Quartz watch
Accuracy. Thanks to the Quartz crystal, the watch ticks along at exactly one second per tick. If you need accuracy over a long period, Quartz cannot be beaten.
Practicality. Because a Quartz watch is battery powered and can run non-stop for three to five years on one battery you hardly have to worry about it. It's a grab and go solution and you'll be very unlucky to time it so that it runs out of juice exactly when you need it and can't get hold of a new battery. Combine that with the accuracy of the watch and you can safely leave it in a drawer for months, even years and trust that it will be ready for you when you pick it up.

Variety. A Quartz watch can look exactly like a mechanical watch. It can do the same stuff, normally displaying a combination of hands and dials, date and day complications. But on top of that it can also display time digitally. Mechanical watches can't do that (I'm sure it's been done, but it's not commercially available as a mainstream option).

Price. Quartz watches are usually much cheaper than their mechanical counter parts. A Quartz movement is dirt cheap to produce on a factory assembly line without human intervenor. Mechanical watches are little wonders of engineering and craftsmanship, and even the cheapest movements require human assembly.
Strengths in a mechanical watch
Sustainability. A mechanical movement is built to be self-sustainable and last over time. In this day and age where everyone needs to do their part for the environment, it feels good to know that the watch you're wearing does not require change of batteries and with good care will last for generations.
Beauty and emotional value. Most people who are into mechanical watches appreciate them for their sweeping second hand and the enabling engineering in motion that goes on under the hood. Mechanical movements are also beautiful to look at in themselves and many of them are showcased behind display case backs for this reason.
Intimacy. Mechanical watches are less accurate than Quartz. As a result you have to adjust them every now and then. If your watch is hand wound, you also have to wind it up every day for it to keep ticking. All this fidgeting means that over time you build up a closer, dare I say more intimate relationship with your watch. This is all very subjective and to some people this is not desirable or even true and would not be considered a strength.
Hybrids – Best of both worlds?
One doesn't have to go strictly one or the other nowadays. If you're a watch collector you're likely to have plenty of both in your collection, or if you've managed to cut it down to a two watch collection, commonly consisting of a daily and a dressy type events watch, it would make a lot of sense to use Quartz for the daily workhorse, and go for a swanky mechanical for the event watch.
But if you're a hardcore ONE watch only type person you can get a bit of both worlds in either a solar powered Quartz or a meca-quartz movement. It's not a like-for-like replacement, but at least with solar-powered movements you don't have to replace the battery as often, which is convenient and eco-friendly. What you gain with a mecaquartz watch is a sweep of the seconds hand that, although not as smooth as most mechanicals, come pretty close to a smooth sweep. In addition, if your watch is a chronograph, you get mechanical pushers with tactile feedback that many people prefer over the mushy press of a Quartz chrono pusher.