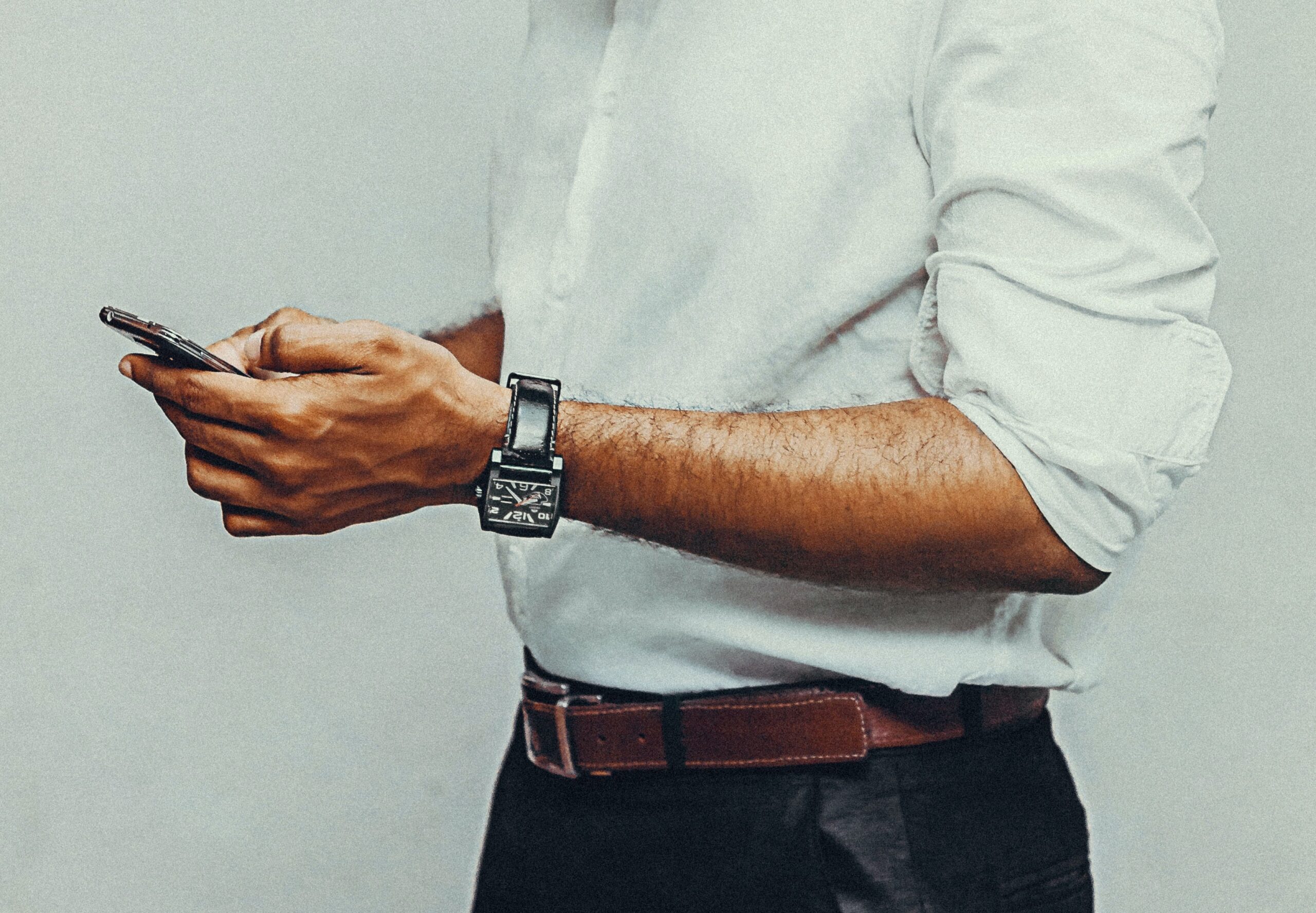 When I started wearing watches I didn't even consider what size it was. I assume a lot of people don't until they try on a watch that is so over or under sized that it doesn't feel right.
Well, that feeling depends on a couple of parameters in the watch. Today we're looking at those to understand exactly what affects a wrist watch's fit.
One would be forgiven for thinking that all that matters is the diameter (or length x width for square watches) of the watch. After all, a 44mm watch will look bigger than a 36mm watch. No one will deny that.
But what's interesting are all the other factors that we often don't consider until the watch is on our wrist and we feel that it's not a good fit. To understand these factors becomes really important if we're buying online and can't try the watch on before we buy.
Factors that affect a watch fit on the wrist
Case dimensions
Lug to lug width
Lug width
Bracelet type
Watch type
What you're wearing
Your preference
Case dimensions
Let's start with the obvious one – dimensions. Most men's watches are somewhere between 30mm and 50mm wide in diameter. Those 20mm makes a huge difference. Most watches today are made around a sweet spot of 40mm, but that sweet spot tends to move. In the 50's and 60's watches were supposed to be discreet accessories and the sweet spot were closer to 35mm, and in the 00's large watches were in vogue and 45mm was not uncommon.
The height is also important. Taller watches will appear larger overall. Quartz watches are usually fairly slim thanks to the compact movement, whereas mechanical watches, especially automatic with various complications like a chronograph will add visual heft.
Gloriousdays watches are on the larger side with 44mm and 46mm, but there's also Bambijou with a more modest and unisex sized 32mm. These numbers are just guidelines to a good fit though, as you will learn as you read on.
Lug to lug width
Lug to lug refers to the length between the lugs on each side of the case. The length of the watch if you will. This measurement matters a lot and many people value this information even more than the case dimensions when they size up a watch. This is because wide "l2l" means that the watch won't hug the wrist and will stick out when the wrist curves. This is not considered a good look by many.
Men with smaller wrists need to be aware of watches with larger lug-to-lug than 48mm. A seven inch wrist can normally get away with 50mm lug-to-lug, but then it gets tricky. Compact watches like the Seiko SKX are popular for that reason, because even with 42.5mm diameter it doesn't feel very large because the l2l is only 46mm.
Lug width
Another easily missed detail that affects the visual impression of watch on wrist is lug width. The lug width is normally paired with the case diameter to create a harmonious flow from watch to bracelet. A 42mm watch would usually have 22mm or 20mm lugs and bracelet or strap, but a 38mm watch might have 20mm or 18mm to look proportionally right.
The wider the lug width is, the larger the strap or bracelet is going to be, and thus aid in offering wrist presence. So a 42mm watch with 20mm lugs might actually look smaller overall than a 41mm watch with 22mm lugs.
Bracelet type
Metal bracelets are chunky and will make your watch look larger. Leather, canvas and rubber straps could be chunky as well but will normally give the watch less presence.
What is more important than the material though is if the band tapers or not. Most steel bracelets tapers a few mm, whereas a nato strap for instance doesn't, and will keep the lug width all around the wrist. This affects the impression a lot, so if you're going for a non-tapered bracelet I'd suggest sizing down the lug width from what you normally wear.
Watch type
The style of the watch will have a huge impact on wrist presence. A dive watch for instance is normally on the larger side so it can be legible under water, but it always has a dive bezel, and because the diameter is shared by the watch face and the bezel, it appears smaller. A dress watch on the flip side is normally clean in aesthetics and the watch face goes all the way to the edge of the case. This makes it appear larger.
The shape is also important. Square watches will appear larger than round ones, so you can go down in size with confidence. Gloriousdays watches are square and large, so they will look large and proud on most wrists.
What you're wearing
It's easy to forget that what you're wearing can play a big part in how the watch looks on your wrist. Showing some skin is good for large watches. They normally look better paired with T-shirts than with sweatshirts. Tight shirts and jackets will make your watch look larger and baggy clothes makes the watch disappear a bit and is better paired with a large watch. For that reason it's always to have a few watches of various sizes so you can match it with your attire.
Your preference
In the end, how a watch fit your wrist is preference in the end. Your preference because you're wearing it and it's nobody's business whether it's a good fit or not in their opinion. There are some general guidelines, but in the end you do you and wear whatever makes you feel good. And feeling good is what Gloriousdays Bamboo Watches is all about.